Adopt a fire hydrant.... it could save a life!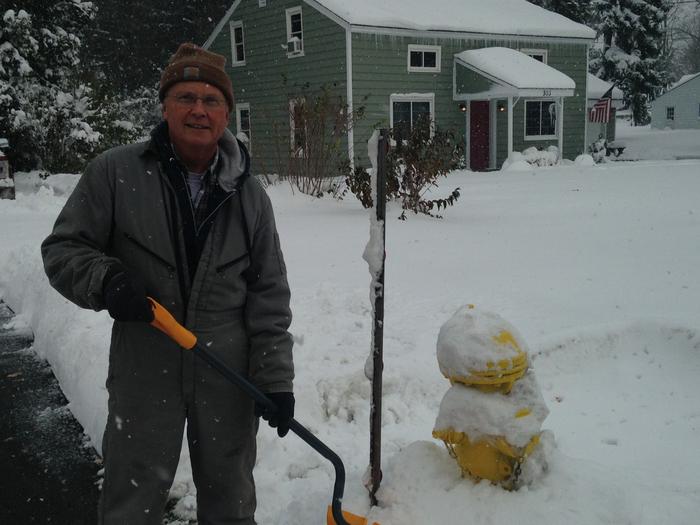 Wednesday, November 23, 2016
North Syracuse Fire Department would like to recognize and thank Mr. Bob Hamister of Pleasant Ave. He was seen clearing the snow from around a fire hydrant on his street.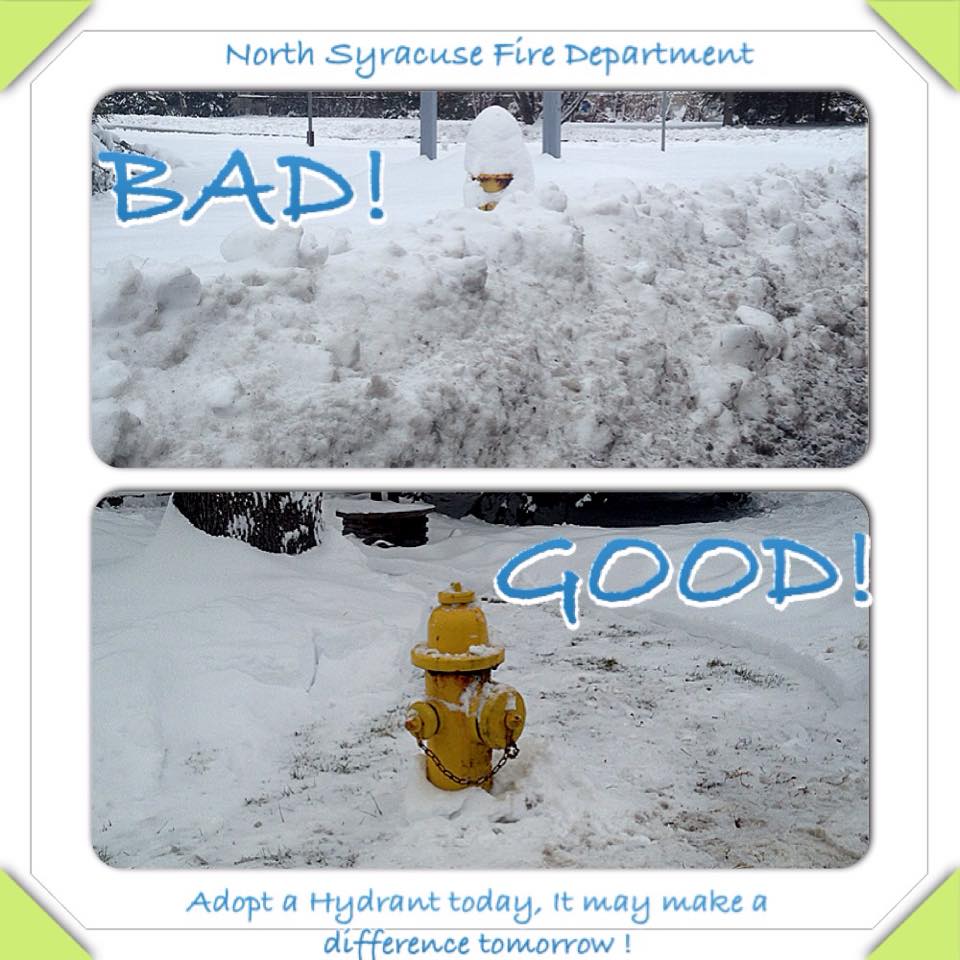 With the first significant snow fall behind us… this is a good time to remind our community to adopt a fire hydrant. Fire hydrants should be clear of snow in all directions. A good rule is 3 feet in all directions around the hydrant. Get involved today and adopt the hydrant in your area.
« Return to news listing