No. Syracuse Volunteer Fireman's Assoc. purchases equipment for the Village of North Syracuse Fire Department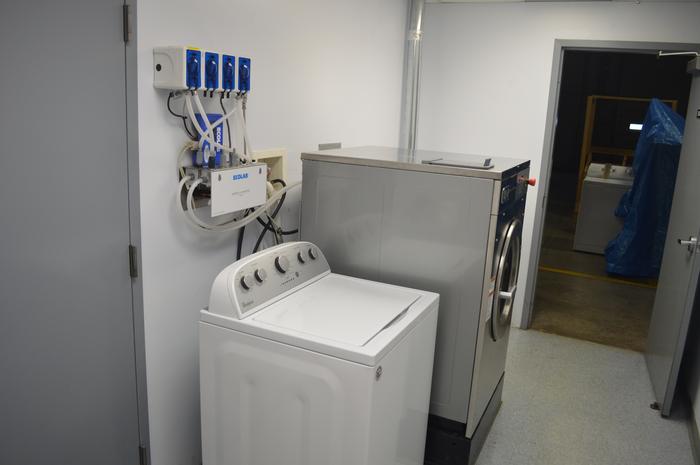 Thursday, January 19, 2017
The North Syracuse Volunteer Fireman's Association has purchased and placed into service a new gear washer and extractor. This equipment removes hazardous contaminants that become embedded into the personal protective turnout gear.
This new equipment is a vital component to the health and wellness of our volunteer firefighters. With this gear washer, North Syracuse Firefighters we will have the capability to remove hazardous and toxic contaminants from their personal protective gear. This project was launched as a high priority due to the recent studies that have shown without proper cleaning and extraction of these materials firefighters will have a prolonged exposure. This exposure has been linked to several health risk and often long after the incident has ended.
This equipment was purchased by the Fireman's Association and will be used by the Village of North Syracuse Fire Deparment.
The men and women of the North Syracuse Volunteer Fireman's Association would like to extend our most heartfelt thanks for your support and donations in 2016. Because of your donation, we could take immediate action to a very serious problem by reducing the health risk associated with prolonged exposure to toxins.
« Return to news listing