Stay informed... Download the FEMA App today.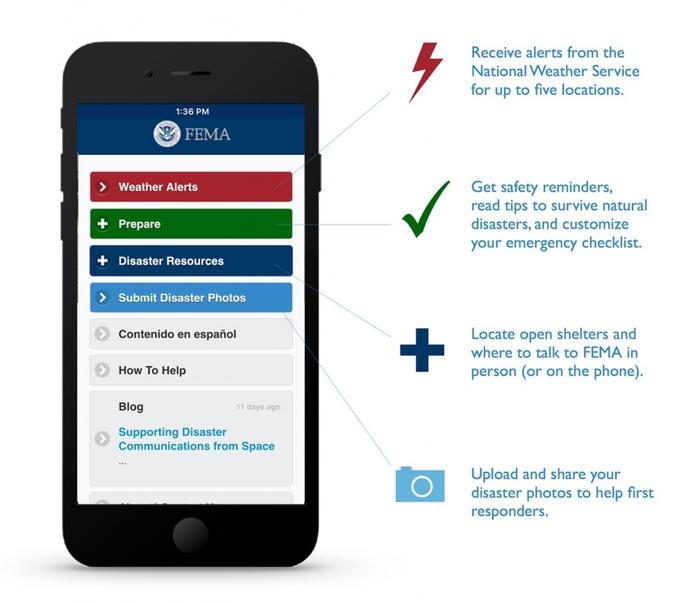 Thursday, August 10, 2017
Install the FEMA App, available for Apple, Android, and Blackberry mobile devices.
Alerts from the National Weather Service: Receive severe weather alerts for up to five locations across the U.S. and see information about how to stay safe.
Disaster Reporter: Upload and share photos of damage and recovery efforts.
Maps of disaster resources: Locate and receive driving directions to open shelters and disaster recovery centers.
Apply for assistance: Easily access DisasterAssistance.gov to apply for federal disaster assistance.
Custom emergency safety information: Save a custom list of the items in your family's emergency kit, as well as the places you will meet in case of an emergency.
Safety tips: Receive safety and preparedness reminders and learn how to stay safe before, during, and after over 20 types of hazards, including floods, hurricanes, tornadoes and earthquakes.
Information in Spanish: Easily toggle between English and Spanish for all features of the app.
https://itunes.apple.com/us/app/fema/id474807486?mt=8
https://play.google.com/store/apps/details?id=gov.fema.mobile.android&hl=en
« Return to news listing