In memory of Christopher Bilger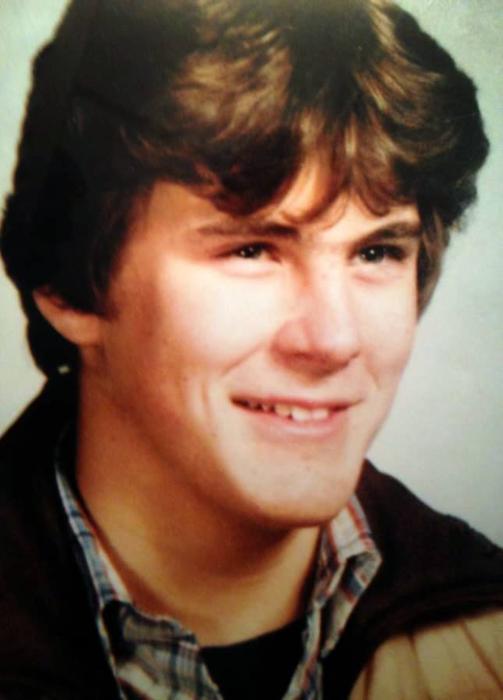 Sunday, September 18, 2022
In the early morning, rainy hours of Sunday, September 20, 1987 a female caller reported an apartment building on fire with people possibly trapped inside. The Onondaga County Fire Dispatch center activated the North Syracuse Fire Department to respond to the reported fire at 208 N. Main Street. Given the nature of the call and in the early morning hours, members responding believed that there were victims trapped. As members responded to the station and began to staff apparatus, the Fire Dispatcher advised the responding Chiefs of a possible serious car accident in the 200 block of Church Street. North Syracuse split the response and sent emergency personnel to both the reported fire and motor vehicle accident. As North Syracuse Chiefs arrived on both scenes, the reported fire was determined to be a false alarm and the car accident was found to be serious.
As crews arrived on the accident it was quickly discovered that the single vehicle involved was operated by a fellow firefighter. Christopher A. Bilger had been responding to the reported fire when he lost control of the vehicle he was driving and struck a tree. Firefighters worked diligently at the scene to treat Bilger and transferred him to the care of the responding ambulance. Thirteen hours later, 20-year-old North Syracuse Firefighter Christopher A. Bilger succumbed to his traumatic injuries.
On Wednesday September 23rd calling hours commenced at Sears-Middleton Funeral Home and on Thursday September 24th Firefighter Christopher Bilger was laid to rest.
Each year members of the North Syracuse Fire Department pays a visit to FF Bilger's final resting place. Senior members talk to the new members and tell his story. Every day Chris's picture greets guest as they enter either of our two fire stations. His name is etched in plaques that hang on our walls. We honor him and remember his dedication and commitment to the North Syracuse community. Each year we award one firefighter who goes above and beyond with the Christopher A. Bilger - Firefighter of the Year Award.
But most importantly, since the day he left us, we remember Chris. We remember who he was, his smile, his character, what he stood for, and how he sacrificed his life to help others.
Thank you for your service Firefighter Christopher A. Bilger. We will never forget.
« Return to news listing