Michael Lovetere recipient of the 2018 North Syracuse Officer of the Year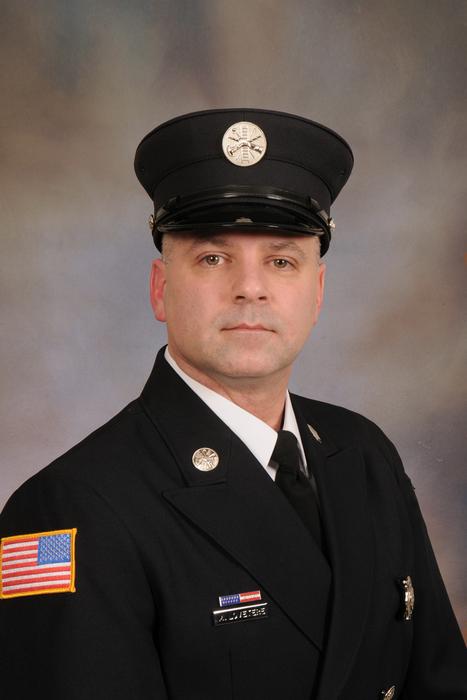 Sunday, April 07, 2019
North Syracuse Fire Department would like to congratulate Michael Lovetere who was selected as the 2018 Eric K. Smeltz Officer of the Year.
Michael has served with the North Syracuse Fire Department for many years. He's a consistent top ten responder and has contributed to many projects with the fire department. This past year Michael managed the fire department driver training program and served as the quartermaster. He spent countless hours reorganizing the equipment storage to ensure each member had the proper equipment necessary to complete firefighting duties safely. Michael organized unique training for the fire department which included Autism response awareness.
Congratulation Michael Lovetere.
« Return to news listing