Your Fire Department and COVID 19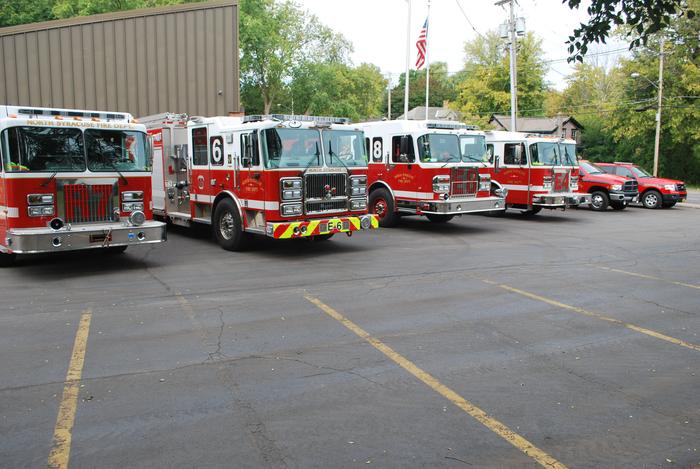 Sunday, April 05, 2020
April 5, 2020
The North Syracuse Fire Department wants to update you on our status. We have spent countless hours preparing for the spread of coronavirus to our area. We have had meetings with Clay Fire Department, Moyers Corners Fire Department, Town of Cicero, Cicero Police Department, Navac Ambulance, County emergency management and most county emergency responders, and conference calls with the Cicero town fire departments including Cicero, South Bay, Bridgeport, and Brewerton. We house an Emergency Operation Center at our station 1. This center has been set up and tested for several weeks. Fortunately, we have not had the need to staff this center to date.
We have made numerous decisions over the past month. Some decisions have been difficult, but all decisions have been in the best interest of our members and communities we protect. We have secured the fire stations to only Active members. We have instructed senior life members to stay away from the stations for their protection. Our members have to pass a medical screening to enter the stations. No non emergency personnel are allowed in the stations. We have obtained and continue to maintain supplies with our numerous vendors. We have cancelled face to face trainings, meetings and all social functions. We regret to not participate in all public events and are doing our best to eliminate any group gatherings to comply with CDC guidelines. We have adjusted our responses to protect our members, and you.
We look forward to serving you as we all move forward together. We will continue to provide emergency services as needed. Our efforts are focused to protecting those we serve. As a result, you will not see us asking our members to participate in parades, birthday parties, public education or inspections until the restrictions have been lifted. Hopefully we don't meet by accident. We look forward to returning to normal operations as soon as it is safe to do so. Please stay home and follow all recommendations by the Center for Disease Control (CDC) www.cdc.gov and the New York State Health Department www.coronavirus.health.ny.gov. Should you have any questions please reach out to us at CHIEFS@NORTHSYRACUSEFIRE.COM or 315-458-1920.
« Return to news listing